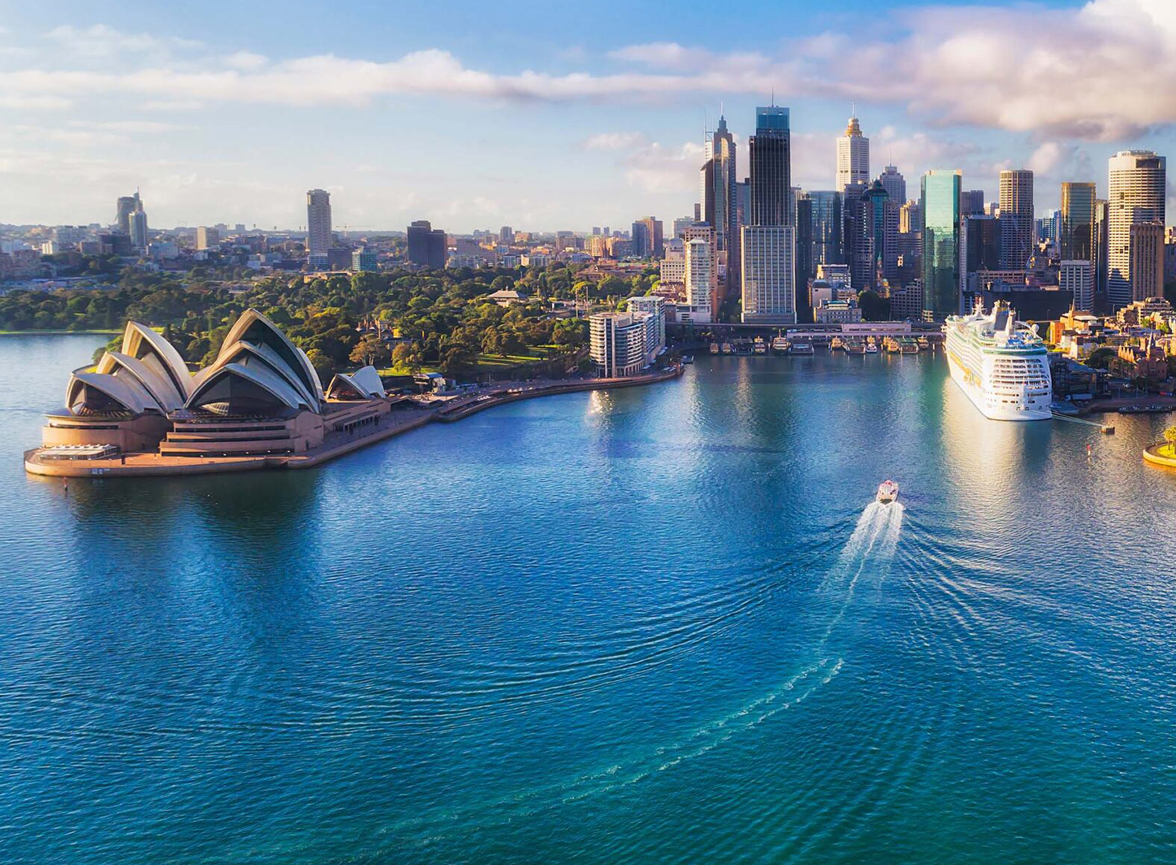 Study In
Australia
Australia, a country and a continent, is a home to third largest number of international students in the world after the United Kingdom and the United States of America. It has seven of the top 100 universities in the world. Most popular destinations for study in Australia include various universities in Australia viz. the Australian National University, The University of New South Wales, The University of Melbourne, and The University of Western Sydney and Monash University.
Currently the third most popular destination, students choose to study in Australia because of cultural diversity and safety reasons. School and Employers around the world consider Australian degrees. Graduating from Australian universities is highly sought after. The standard of living in Australia is highest in the world. Living expenses and tuition are considerably lower, compared to other countries.
Opportunity To Study In Australia:
Australia, one of the fastest developing countries, has so much to offer like its friendly environment, clean air and water, excellent education system, high standard of living and so on that makes it has the most popular destination among international students.
There are multiple courses are offered, so that students can study in Australia after higher secondary education or even after graduation or can easily find the courses of their choice. It is easy to change qualification levels as well. Students are allowed to work for up to 20 hours per week while they are studying. The opportunity to work and study side by side is helpful to students.

There are many reasons behind why one should choose to study in Australia:


Australia ranks third after the USA and the UK as the most popular destination for international students.


Cost of living compare to other countries like the UK and the USA is low.


Australia student visa also offers the student to work up to 40 hours every two weeks. Work while studying will help you in meeting your living expense and enjoy your time while studying in Australia.


Through work while studying, you might end up working in the same field of your study and such experience will indeed help you in finding a job after the completion of your studies.


After completing your studies if you wish to continue your stay in Australia by working then you will be entitled to many fair work laws depending on the location you are working. There are dozens of websites in which you can look out for employment opportunities in Australia.


Australia is a safe, friendly, and harmonious country, which almost every student likes to live in. Students get the opportunity to be the part of the multicultural environment.


Application Procedure:
Admission Application:

Select the course and college of your choice as per your eligibility

Check the study in Australia requirements and ensure you fulfil the same

Gather the required documents and apply for your course to the college

If you are selected, you will receive the offer letter

After that, you will receive the Confirmation of Enrollment (CoE)
Once you receive CoE, you may apply for visa.
Visa Application:
After receiving CoE, you may start visa procedure earliest 124 days before the start of your program date. For visa application, you are required to follow the steps given below:

Select the course and college of your choice as per your eligibility

Create an account with the Australian immigration authorities

Ensure that you have all the required documents in digital format

Complete the visa application online

Pay the visa fee and get a TRN-number

Go for health checkup if required

Appear for your interview

Wait for your visa decision, as it may vary in different cases
Study Cost in Australia:
Average fees for Undergraduate and graduate students are about AU$30,000 and for master degree, it may range from AU$20,000 to AU$37,000.
Study in Australia cost mentioned above are not per year but it is generally calculated per unit and each unit falls under certain fee band. As the most students will be studying a combination of units from different bands, fees will be different for everybody.
In addition to this, students have to pay Student Service and Amenities fee of about AU$298 as per 2018.
Living costs in Australia ca is around AU$20,000 per year or AU$311 per week. It may vary as per the place you live, as living in big cities may cost more.
Employment Opportunity:
International students in Australia on a valid student visa can work for up to 20 hours per week while school is in session, and there is no limit on the number of hours an international student can work during recognized school vacations. A work week in Australia is considered to be Monday through the following Sunday. Although they are allowed to arrive in Australia up to 90 days before their course begins, students are not allowed to begin working until after their courses have begun.
Under 485 Skilled Graduate Temporary Visa, the most common option available to international students after graduating allows a student to stay in Australia for 18 months to gain work experience only if you have just completed at least two years of study in Australia. Australia provides more such visas to work after graduate which may be explored as per the requirement.