About Us
D Y Immigration Services
Welcome to DY Management Consultants'. We Known as immigration and Visa consultants for Canada and Australia.We are a group of professionals with experience, exposure and knowledge about immigration, study abroad programs and visa services. We have earned trust of our clients purely on the basis of our professionalism, strong research and success rate. We take care of all your overseas career needs.

When you come to us you will find that we have a solution for you from the diversified career products we got, and get the benefit from our deep and extensive knowledge base.Our diligence and efforts helped us to be known as the best immigration consultant for Canada.We believe in assisting students to make the right choice with regard to pursuing education overseas.
D Y Immigration Services
Study Abroad
Canada is prominent for its education programs offering various streams to study in Canada. Come and Enroll..
Australia offers a range of courses and the qualification framework to study in Australia is a quality assured...
Study in UK - Get the best study visa consultants in Chandigarh and live your dream to study in the UK.
Who we are

DY Immigration Consultants is the one stop solution for all your international study needs. The core activity lies in assisting students to make the right choice with regard to pursuing education in overseas educational institutions. DY Immigration Consultants provides information regarding higher education in various countries such as Canada, Australia, New Zealand and has a Professional command over the education system worldwide.

Servicies On Mobile
D Y Immigration Services
Get all you need to immigrate to Abroad with ease. Experienced Canadian Immigration & Citizenship guidance.
Fill in the Free contact us form and find out if you are eligible to immigrate to Abroad in less than 48 hours.
Read the latest Immigration News Articles.
Receive notifications on the new latest Immigration News Articles.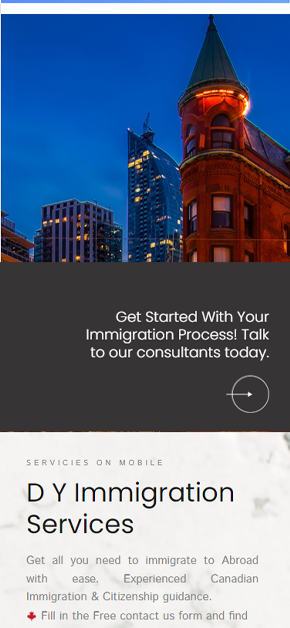 D Y IMMIGRATION SERVICES
Our Team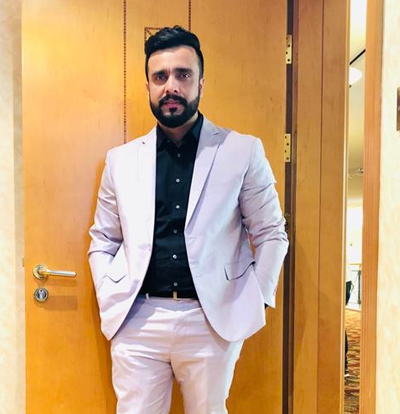 Gaurav Sharma
CEO
We believe in promoting and working towards a borderless world, where knowledge and labor flow in efficient patterns across the world.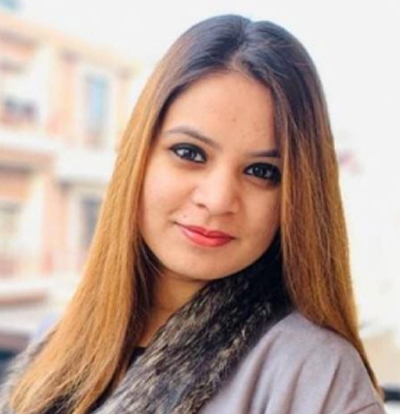 Gitika Bawa
Operation Manager
5 years experience in immigration. Handle filling for Canada & Australia PR, Study Visa, Resident visa.
Rajiv Chaudhary
Senior Branch Manager
More than 8 years of experience in the industry with vast knowledge of Skilled PR
Vikas Sharma
Branch Manager
6 years experience in the immigration industry served in India, UAE & Oman
Sunny Bhatia
General Manager
More Than 9 Years Experience In India And Overseas
TESTIMONIALS
Our Clients Feedback
What they say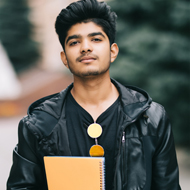 One of the best study visa consultant in Chandigarh. Good service and guidance provided by DY Management Consultants.
What they say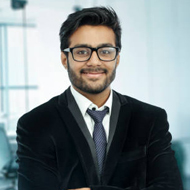 I would like to thanks DY Management Consultants for their effort and support during our visa application process for Canada.
What they say
I've been very pleased with the professionalism of your service. Your service at all times has been most helpful, efficient and friendly.
What they say
It is my pleasure to write about the hassle free and smooth experience of my study visa application for Australia.
What they say
I would like to thanks DY Management Consultants.
Why Choose Us
Why choose D Y Immigration Services
When representing clients, we commit to a positive outcome for your application. We have extensive experience and knowledge regarding the complexities of Canadian Immigration Laws, and we present your case more professionally and accurately.

We ensure that the process is as smooth as possible for you. The only thing you have to do is wait for the decision.

Great Customer Service
Complete Transparency
Doing The Right Thing
Customer Satisfaction
Proper Legal Agreement
Clear Refund Policy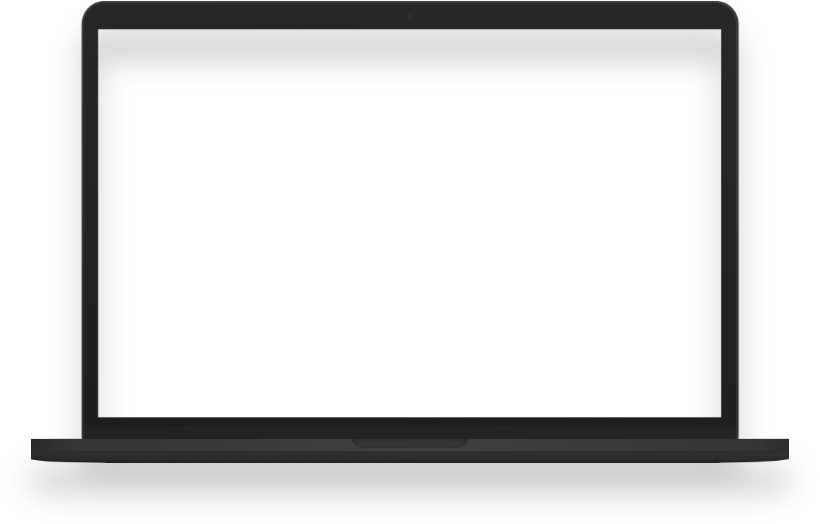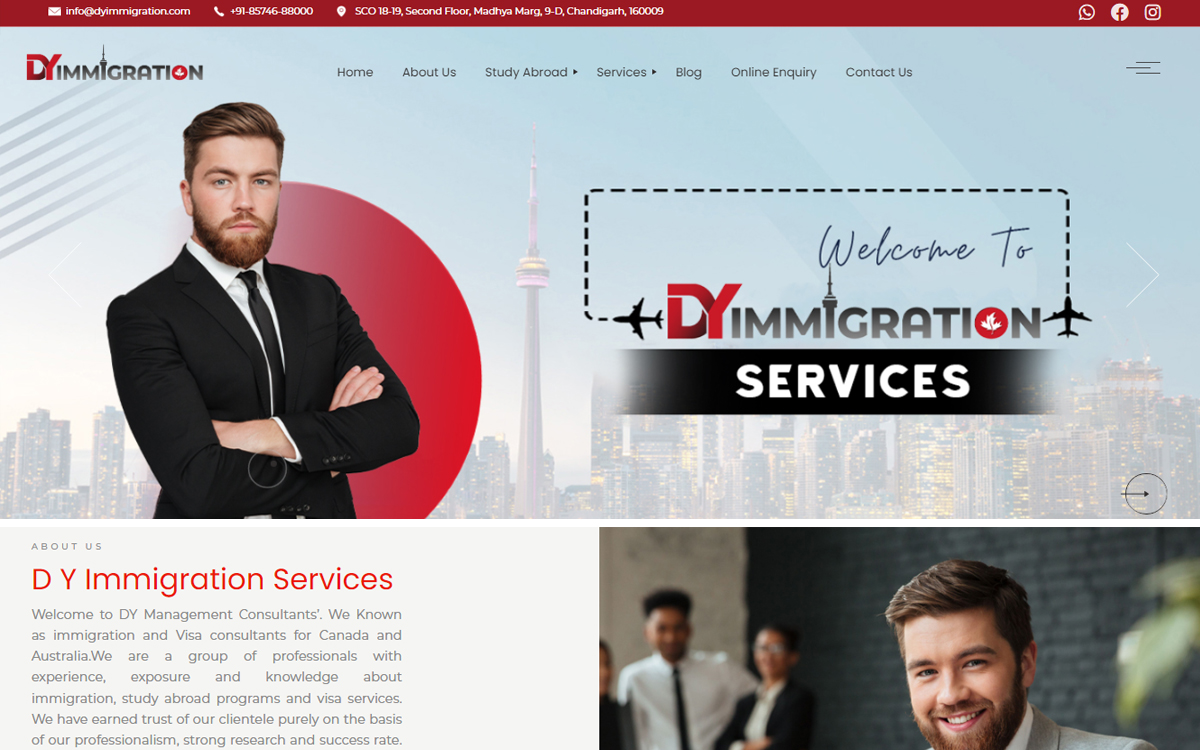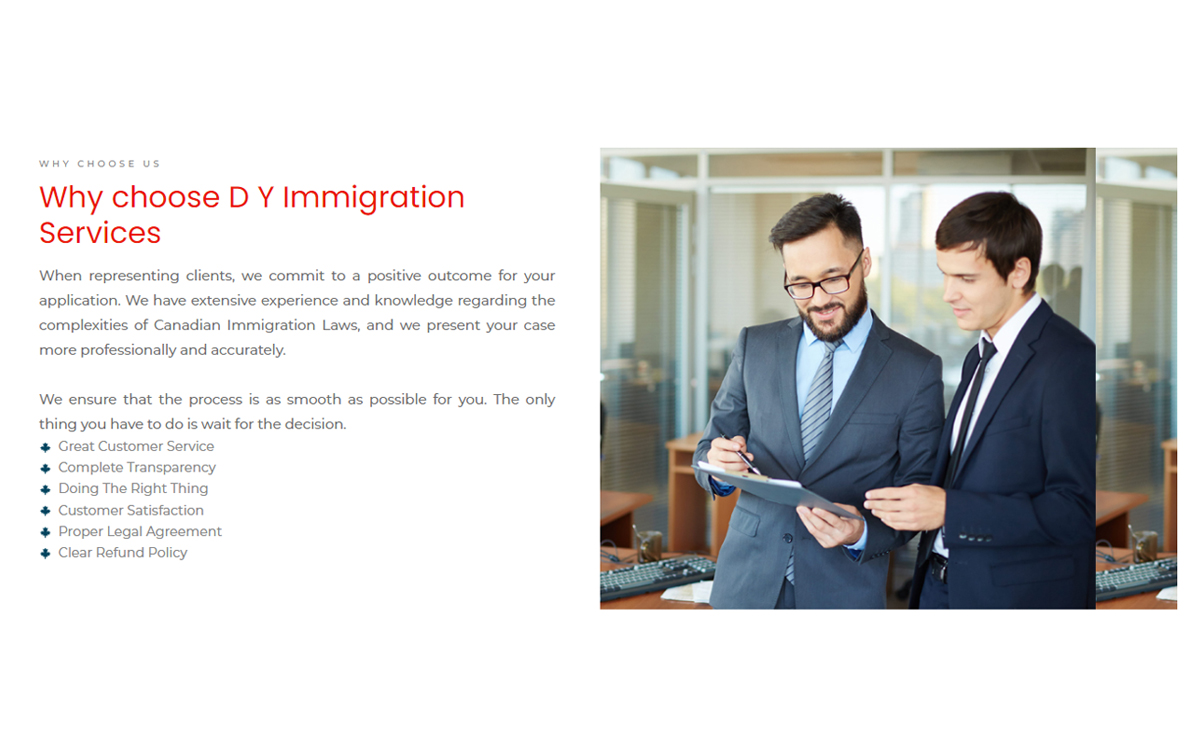 Our Mission
Our mission is to provide best in class services to give wings to every individual's dream of going abroad so that you will feel that you are going for the best. To provide quality driven services to clients interested to migrate, travel or visit anywhere in the world. Services that are fast and ensure results, we train and constantly upgrade our expertise to provide the best possible services to our clients.
Our Vision
Our company is focused to provide services with high involvement and we provide all of our services with honesty and support with personalized training.D Y Immigration vision is to create innovative, quality-driven organization which is reliable & affordable and creates a better, secure career & lifestyle for the people wishing to settle abroad. We promise to be models of excellence and processes.
D Y Immigration Services
Our Services
D Y Immigration Services
Don't hesitate to contact us for additional info